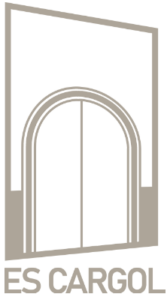 ES CARGOL is a 4 bedrooms and bathrooms house of 263 m² on a plot of land of 300 m².
Priority has been given to space and light, with large windows for a great openness towards the outside, favouring a "slow living" inside and outside, with easy access to the surprisingly big garden (180 m²) with an incredible swimming pool ,as well as numerous chill-out areas.
Natural elements such as wood and natural stone, are widely used for interior finishes to reflect true Mallorca essence.
The center location of Es Cargol gives it a panoramic view of the village from the rooftop, including an unobstructed view of the church and its bell tower.
Property subtype : Townhouse
Underfloor heating – fire type heat pump
Floor type : natural stone
AMENITIES AND SPECIAL FEATURES
HEATED SWIMMING POOL : 10 x 3 m
An entrance hall leads to a living space, flooded with light through large bay windows, consisting of a top-of-the-line open kitchen with a central island, a kitchen office in the back, a bodega, then a dining room and living room with a fireplace.
A staircase provides access to the first floor.
Kitchen
Back office kitchen
Living Room
Dining Room
Guest toilet
Coladuria
The upper floor offers 4 large bedrooms with in suite bathrooms.
A welcoming patio on the first floor allows to optimise the brightness of the floor.
4 Bedrooms
4 Bathrooms in suite
Patio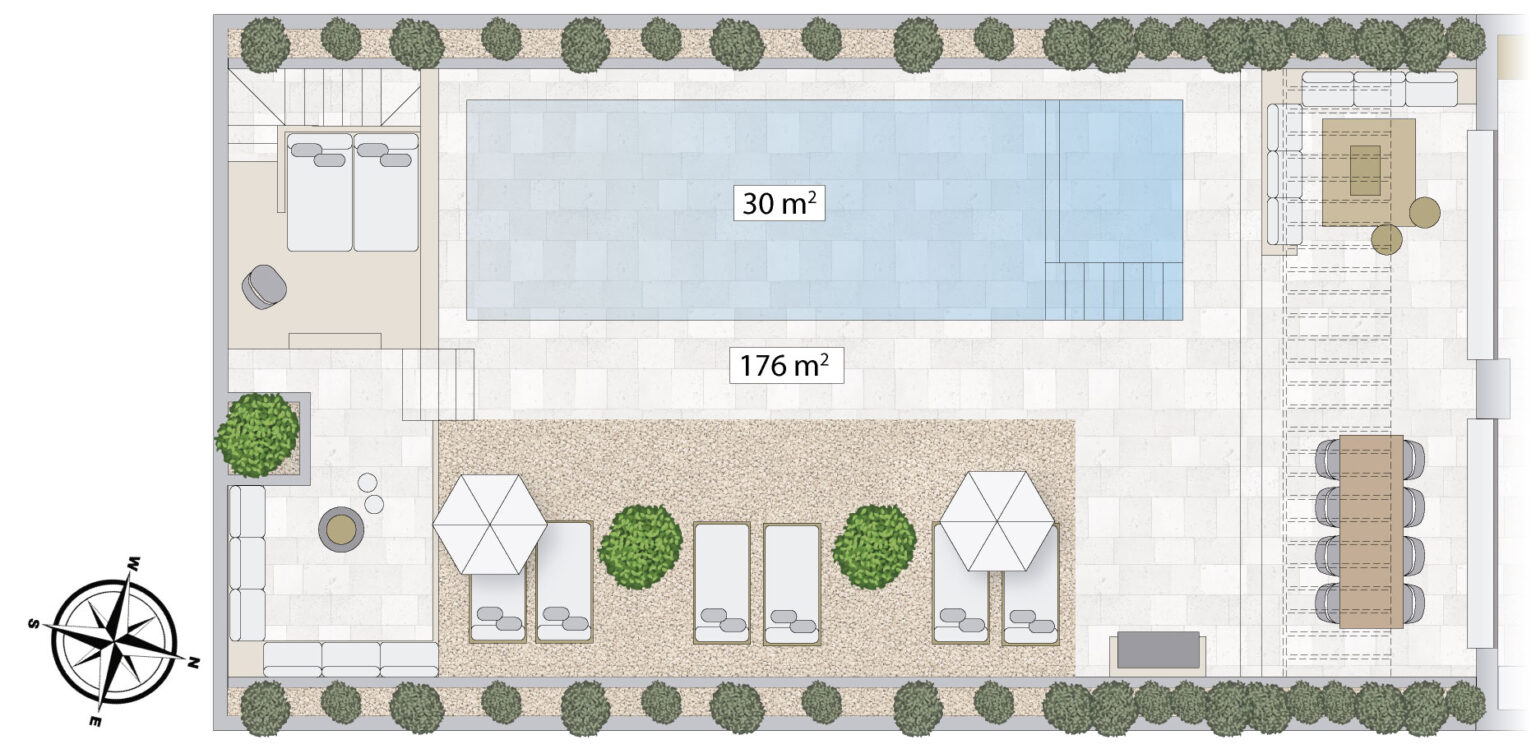 A direct access through a surprisingly large garden of 176 m², surrounded by palm trees and lemon trees to a summer dining room, a 10 x 3 m. heated swimming pool and numerous solarium and chill out areas to enjoy sunny days and evenings in the open air.
Comedor de verano
Terrace
Pergola
Heated swimming pool
Chill out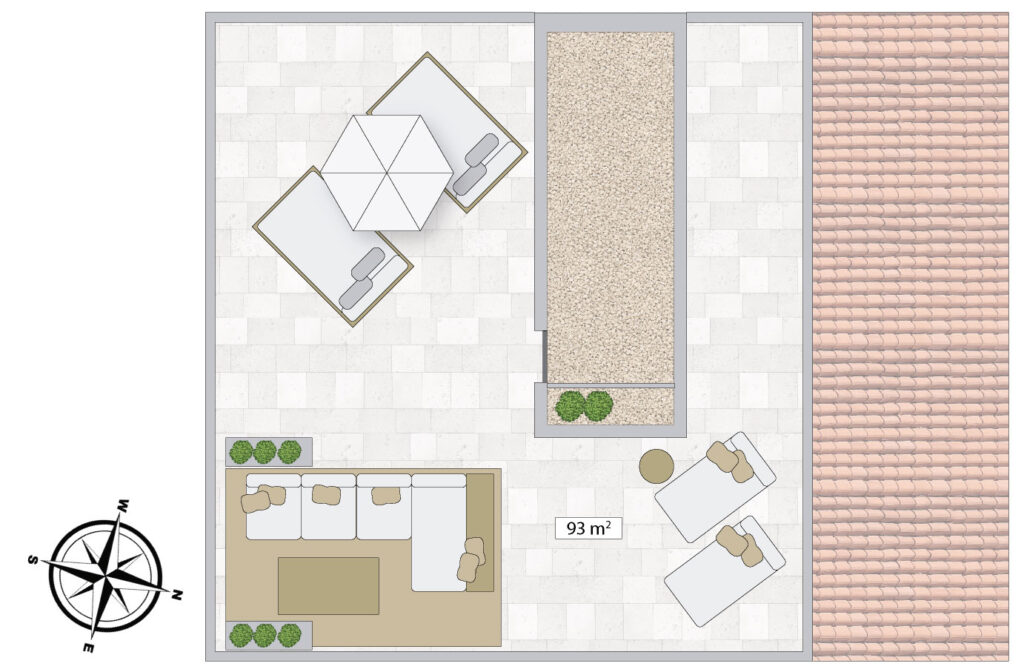 The 93 m². roof terrace, a rare feature in a townhouse, provides views of the surrounding countryside and picturesque village rooftops.